How to Download the International Vaccination Certificate
The citizen must have received least one dose in order to receive the Vaccination certificate
Follow the below mentioned steps to download your vaccination certificate.
Domestic Certificate
Login to Co-WIN application using Registered Mobile number
Click on Certificate tab to get domestic vaccination certificate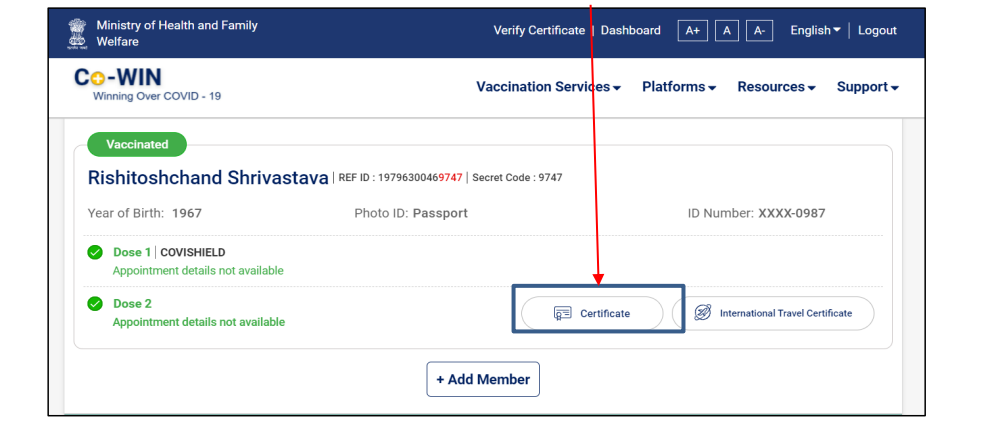 Certificate will be downloaded in your system
Certificate will get downloaded as a PDF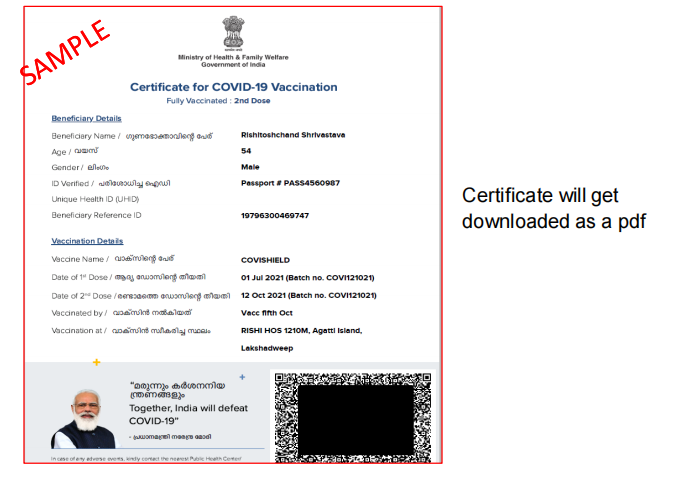 International Certificate
To download International Certificate citizen must have received both vaccination doses and follow below steps
Click on International Certificate tab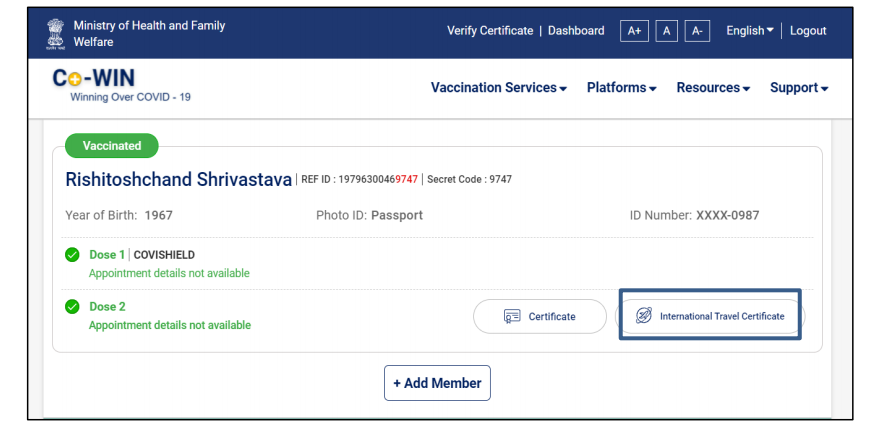 2. Below screen will appear – From the dropdown select the member whose passport needs to be updated on Cowin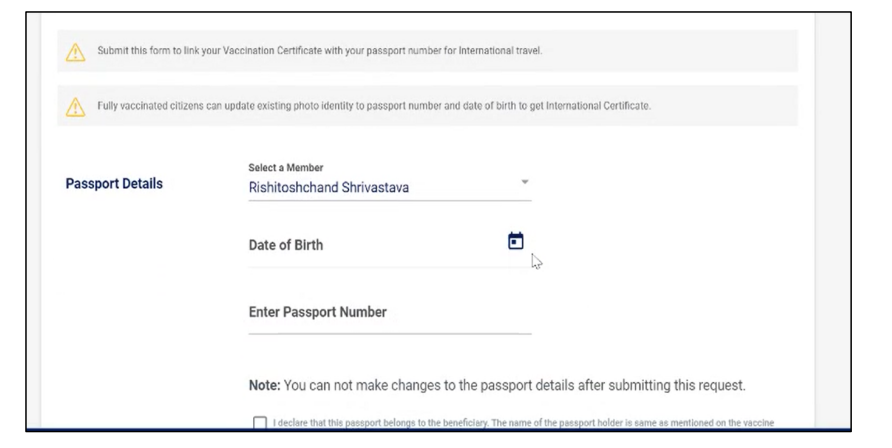 Enter Date of Birth
Enter Passport Number
Accept terms and condition check box
Click on Submit request
Below screen will appear after submission of the request
Click on Back arrow to go back to Dashboard

Once Saved Click again on "International Travel certificate" tab on dashboard
Certificate will be downloaded in your system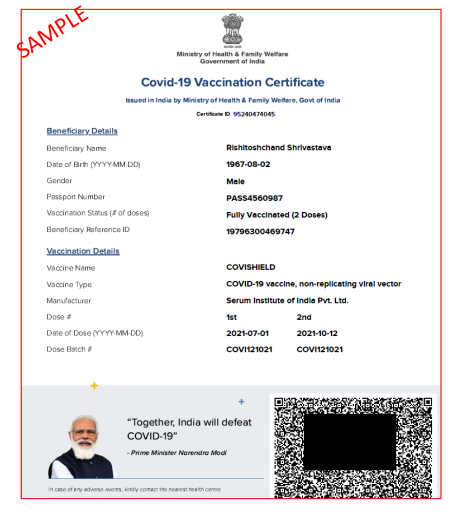 To Share Vaccination Status citizen must have received at least one vaccination dose.
Follow the below mentioned steps to share vaccination status: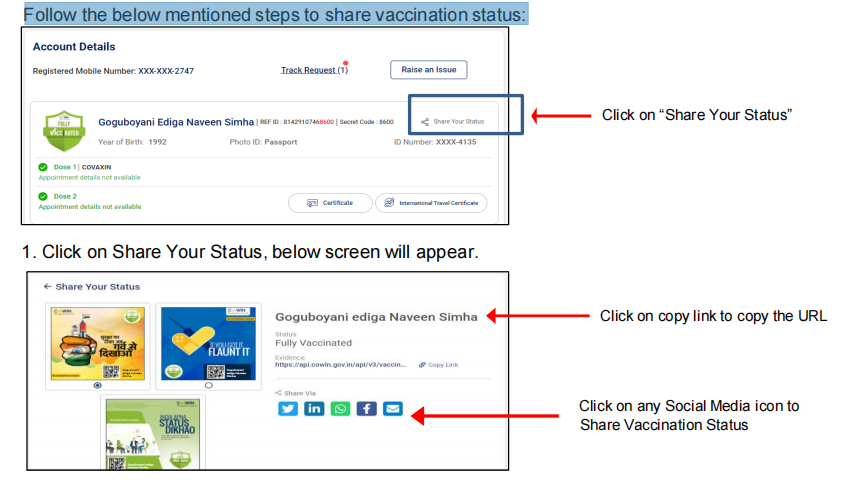 Citizen can select any one poster and can share it via any social media option like Twitter, LinkedIn, Whatsapp, Facebook and Gmail.
Using the Share Vaccination status in your social circle, citizen will be able to see the poster along with the QR code as shown below.
New user viewing the shared vaccination status Poster of the citizen will have an option to share their vaccination status by clicking on share button as shown in below screen.